i have been suprisingly busy on my first 2 weeks off, which is nice because i haven't got bored yet.
i went out on tuesday to pick up some new cupcake & craft supplies and that went over quite well, in the mean time i have been watching the leafs suck it up big time, but it's only expected right?
i love him, and am going through entourage withdrawl, i really need to get season 2 and 3, nowww.
also, i think i am going to rent gossip girl,on dvd. i have wathed quite a few episodes and am really liking it so far, they are all so good looking and have the most fantastic outfits ever.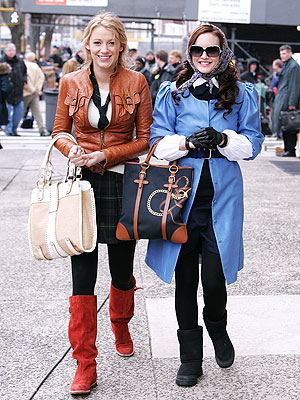 tonight i am going downtown to meet up with my brothers fiance and the other 2 bridesmaids, and we are going to dinner and to look for bridesmaid dresses, i'm so excited! yeyeye :)
i have done a couple crafts so far, i am just slacking to do get pictures uploaded. i've gotta start this weekend on my homemade valentine's to send out because i want to send them by monday. speaking of valentine's day - i have the best valentine day/night planned for my boy, it's going to be the cutest everrrr. i can't wait to start prepping for it.
i'm looking forward to the next few days, tomorrow i am having a day with my girls, we're going to go see "he's just not that into you" and go for dinner, should be cute. i can't wait to see it, i loved the book!
well, i think i may go make myself an omlett, that's my new thing! ballin'
CUPCAKE OF THE DAY ♥
could this cupcake be any more FUN? i really think that it's the toppings that make the cupcake a CUPCAKE. i am always out looking for new sprinkles or new ideas for toppings, and i think this is just adorable, anyone would be impressed with a cupcake like this, and i assume almost anyone would want to eat it! yummmy