geesh, where have i been?
okay, so i got this idea from one of my favourite bloggers *gala darling*
alphabet of things i loveeee/likeeee :) *
A
-
A
ll you need is love! (the song & just the words to live by!) - this is going to be my next tattoo ♥
B
-
B
rothers!!! ; i have the greatest big brothers in the world & they mean the world to me :)
C
-
C
UPCAKES, duh!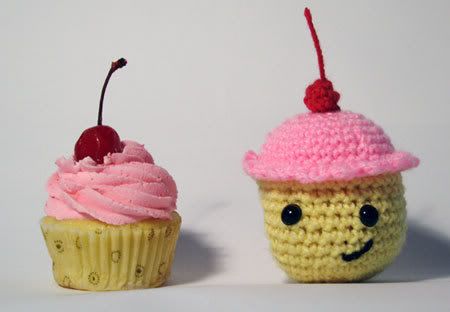 D
-
D
isney! oh my, i love disney movies & characters and really anything disney related. so much! minnie mouse is my favourite girl. & i hope someday my boy will go to disney world with meeee, hehehe :)
E
-
E
ntourage! ; ok, call me a huge jock. but i
LOVE
this show, i honestly didn't think i would really like it, but it's amazing. so funny & i love all the characters. i just bought season 5 :)
F
-
F
linstones! one of my favourite tv family's of all time. they are just too cute ; i have always loved this show & especially loved when they used to have all flinstones stuff at wonderland.
G
-
G
randpa! - i love my whole entire family so much, obvs. but i've always had such a soft spot for my grandpa, he's just the sweetest, kindest man in the world & i love him sooo much.
H
-
H
earts! - i love doodling hearts, i love putting hearts everywhere, i love them on clothing, accessories, purses, everywhere. i just love...love & hearts!♥
I
-
I
cecream sundaes! - yummy, who doesn't love them? i am having a sundae party for my birthday this year (which happens to fall on a sunday) how fun eh?
J
-
J
ack Johnson! - i love this man so much. he has the most beautiful voice and he sings about the most beautiful things. if i am ever feeling down, i listen to jack and i am happy again.
K
-
K
issing! - oooh, who doesn't love it?
L
-
L
etters! (& love letters) - i la la love snail mail, i love sending and recieving letters. what a great feeling!
M
-
M
ittens! cutest things in the world. they remind me of my grandma ross, she made the best ones. also they are so wintery and christmasy. i like them best on strings
N
-
N
etherlands - i have so many cool friends that are from there, i wanna go so bad.
O
-
O
rnaments! christmas ones to be exact. i loveee getting new ones as gifts and starting my own collection. each one has a special story or memory. they are so beautiful.
P
-
P
eter Pan! & my peter - i love that story...NEVER GROW UP. & i love my bf too (also pete..r)
Q
-
Q
t pies!
R
-
R
obert Munsch - he writes the greatest children's books, such an inspiration <333
S
-
S
ailing! - i love sailing, such a great feeling. & i like anything nautical too! including sailors.
T
-
T
ea Time! - i lovelovelove tea. nothing more calming then a nice big tea in one of my giant cupcake mugs. it's just the sweetest thing. green is my favourite, but i love earl grey too. *& so many other kinds.
U
-
U
mbrellas! - i love getting in my rain gear (rain boots, coat & of course...umbrella) i like having bright ones, with polka dots, or hello kitty or something along those lines :)
V
-
V
iolet(s) - my grandma, one of my favourite names, and the lovely flower.
W
-
W
onder Years! - one of my all time favourite shows! BEST everrrrr.
X
-
X
xoxoxoxooxoxoxoxo
Y
-
Y
ou! - i love that people actually read my blog, it's quite shocking actually.
Z
-
Z
ed! i like that we say "zed" not "zee"