oh my god how cute is this?
this was made for me for my birthday from one of my favourite people ever, ben! i met him on the ship last summer, he is SO amazing and i miss him so much. he's a singer/dancer from NY & his little niece lindsay came cruising last summer and we became buddies, she helped ben make me this for my birthday, cutest ever.
oh my goodness!
finally a night to relax, and literally the first one i've had in a while.
last weekend was my 25th birthday! we headed to the cabin for the weekend & then on sunday night i had some people over for my sundae party, & it was an awesome time.
i got some really really cute stuff for my birthday too!:)
my boy so spoiled me! he got me so much adorable and meaningful stuff. liiiike ; a ring that has all different colour jewels in in(rainbow!), a cute mini striped umbrella for me to keep in my purse, the best of the beach boys cd, ghost ship (lol), an adorable striped nautical purse with an anchor on it, 3 mix cd's!!!, swarovski earrings that are pretty red sparkly heartss!
the ring (rainbow! gay pride!) obvs
the earrings, oh my. i LOVE them. hearts! & red! perf.
mix cd's, awww
petey's mom gave me the cutest card and a beaaaautiful scarf from 10 thousand villages.
my friend danielle got me this cupcake, how cute. filled with candy!
my mom got me a new
cake mixer! & a sewing machine!
cake mixer :)
SEWING MACHINE! :)
& one of the favourite people of all time,
CARLY
sent me sooo much cute stuff ♥
also, my BFF made me the most incredible scrapbook. it's SOOOO cute. i took some photo's so i will post them soon.
////////////////
i worked all week & also we had a wedding shower/get together for heather and jimmy at my place on wednesday which was lots of fun for sure. on thursday once i was done work pete and i went to our travel agent to talk more about thailand - we found a perfect flight, and an amazing price & we were feeling so good about the trip. that night it was such an insane storm out, it was so cool but also scary. we watched "the last house on the left" and it was definitely the worst movie EVER, so so so bad. after talking it over more pete and i decided that we couldn't pass up this thailand opportunity and we knew if we waited too long that the flight we wanted would be gone. it's perfect timing and so awesome, so friday after work i went in and booked them! so we're goingggg to thailand! october 13th to november 13th - i am SOSOSO excited. i'm going to email my uncle now (he lives in thailand) and tell him the amazing news. it's something to really look forward to and it's nice because we have a good amount of time to relax and plan out/research all of the things we want to do while we're there.
i had a(nother) busy weekend - story of my life i know. friday we headed up to jenna's cottage for a girls weekend/heather's bachelorette party. we had a great time catching up, most of us had been friends since we were in like grade 1-4 so it was amazing to spend time with everyone. and then today we woke up at 6:45am and headed home so we could make it back in time for jess' wedding shower, and that was fun times as well.
right now i am laying in my bed, just relaxing, and it feels beyond
amazing
,
xoxoxs
love ya's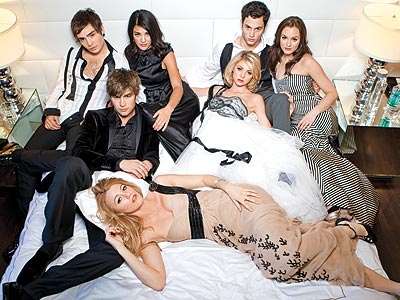 ps ; one last thing before i go tonight. GOSSIP GIRL, season 2 is now out on dvd, thank goodness! i watched season one all the way through while i was on the ship, and officially fell in love. i will be renting it this week for sure, i just have to.
CUPCAKE OF THE DAY ♥ ;
how adorable are these?! LOVE.